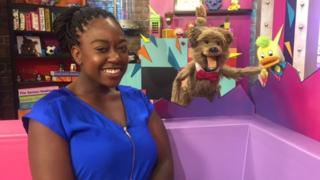 CBBC's Big Birthday Bash
BBC Children's presentation is turning 30 today, with a special programme to celebrate at 6pm tonight.
We caught up with CBBC's Hacker T Dog and former presenter Ed the Duck to see what we can expect from the show, who writes their jokes and who will be the new CBBC presenter?
CBBC presentation first started out as "The Broom Cupboard" in 1985, presented by Philip Schofield.
Since then, there have been over 50 presenters including Chris Johnson, and Gordon the Gopher.