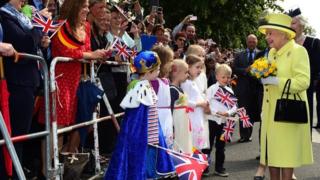 Kids tell Queen how to celebrate
How do you celebrate becoming the longest serving monarch in British history? Well these kids have got some good ideas.
We asked Newsround viewers for their special messages for Queen Elizabeth II.
She's overtaken her great-great grandmother, Queen Victoria's mark of 63 years, seven months and two days on the throne.
And here's what these kids thought would be the perfect ways to mark the event.