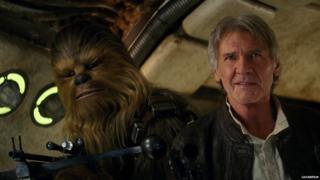 Lucasfilm
The UK release date for the new Star Wars film has been brought forward by a day meaning it will be out here a day before it hits cinemas in America.
Episode VII: The Force Awakens will now be released in Britain on 17 December, a day earlier than previously announced.
The latest film is the first in a new trilogy for the franchise.
It will will run alongside the original three films and prequels that followed them.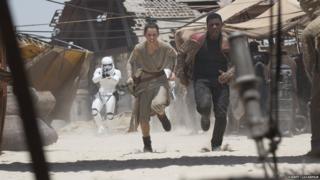 Disney/LucasFilm
The Force Awakens will be set 30 years after Return of the Jedi and the trailer sees the return of Han Solo, played by Harrison Ford again, alongside co-pilot Chewbacca.
French film fans get to see it before anyone else with the release date in France set for 16 December.