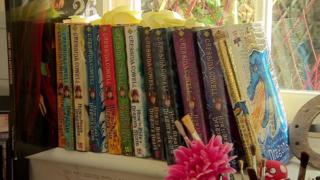 Cressida's top writing tips
Top author Cressida Cowell has been sharing her tips for writing and illustrating.
Cressida is the author of the How to Train Your Dragon series, and spoke to us about her latest book.
As well as offering advice on writing, Cressida also said the best way to illustrate your ideas is to start with a map.
Take a look at her top tips...