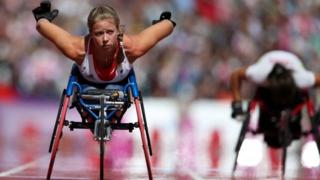 Cockroft says 'people are after me'
There's only one year to go until the 2016 Olympics in Rio, Brazil, and Paralympic athlete Hannah Cockroft is feeling excited.
Hannah won gold in the London 100 and 200 metre sprints at the 2012 London Olympic games.
We caught up with her to find out how she's feeling ahead of the games and find out what's motivating her to get faster.