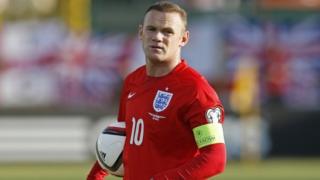 Reuters
Wayne Rooney stands on the verge of history - one goal away from breaking the all-time England scoring record.
Many are predicting he will achieve the historic mark of 50 goals for his country on Tuesday against Switzerland at Wembley.
But a quick look back through the record books suggests history has a way of denying even the most worthy of sportsmen.
Here is Newsround's best ever 'so near, yet so far' stories.
Lineker's penalty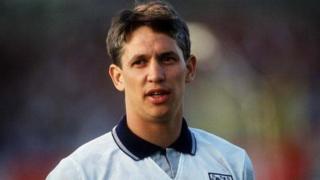 Getty Images
This first one should serve as the biggest warning to Wayne as it involves another top England striker, going for the same scoring record, in front of a home crowd at Wembley.
In 1992, Gary Lineker was one goal shy of equalling Sir Bobby Charlton's all-time England scoring mark.
He had racked up 48 goals for England when the golden opportunity to go one better came during a friendly match against Brazil.
Just 10 minutes into the game, Lineker was awarded a penalty and strode up with visions of history in his head.
But bizarrely he attempted a clever chip over the Brazilian keeper, got hardly any power on it, and the shot was easily saved.
To make things worse Lineker then failed to score at Euro '92 in what proved to be his final three games for his country, and was famously substituted in his last match by manager Graham Taylor.
Bradman's duck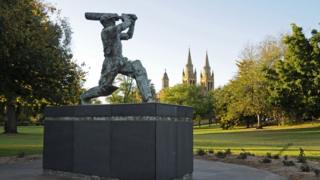 Australian Don Bradman is considered one of the finest sportsmen of all-time and arguably the greatest cricketer ever.
In his last Test, against England at the Oval in 1948, Bradman needed just four runs to secure a world-first batting average of 100.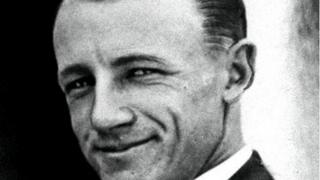 PA
But he was bowled for a duck (no runs), never got to bat again and finished his incredible career with the agonising average of 99.94.
Christie's dip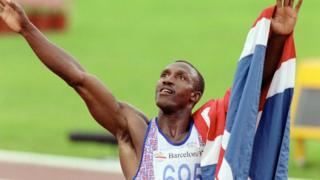 Getty Images
In 1993, British sprinter Linford Christie was on top of the world.
He'd been crowned the Olympic 100m champion a year earlier and was in such good form that he was seriously threatening American Carl Lewis' world record time of 9.86 seconds.
Going into that year's World Athletics Championships in Stuttgart, Germany, Christie was in the best form of his career, but at 33 he knew this could be his last chance to run a really fast time.
In the final he tore past the rest of the field but just metres from the finish line he decided not to dip and put his hands out to celebrate instead.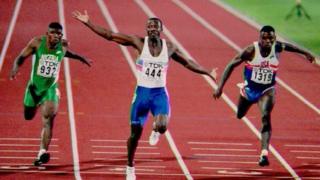 AP
That decision cost him the world record as he clocked 9.87 seconds, one one hundredth of a second short of Lewis' mark.
Christie never ran that fast again and to this day says his coach could not forgive him for the finish to the race.
Mansell's puncture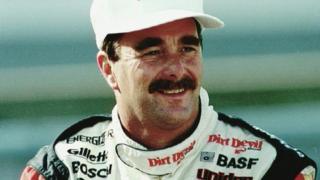 AP
British Formula 1 legend Nigel Mansell was on the verge of his first world title in 1986 after an amazing season behind the wheel.
Going into the final race he knew all he had to do to claim the crown was finish in the top three - easy going for a driver who had already racked up five wins that season.
With just a few laps to go he was sitting pretty in second, perhaps dreaming of where he would put the trophy, when his back left tyre popped.
He crashed out of the race and Frenchman Alain Prost won the world title instead.
Sprout power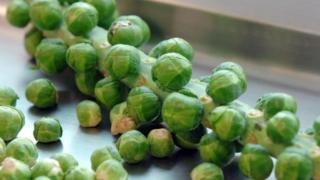 PA
Ok, this one's not strictly sporting but it is very funny.
A man from Devon spent six weeks eating a plate of brussels sprouts every day, as part of his training to break a world record.
Richard Townsend wanted to beat the mark for the most sprouts eaten in one minute and on the day managed to cram an impressive 37 into his mouth.
He thought that kind of chomping had been good enough to secure his place in history but the celebrations were cut short when Richard was informed that another man, Dave Mynard from London, had managed 43.