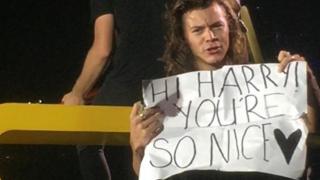 There might be an easy way to get Harry Styles to spot you when you're at a One Direction gig...
Make a mistake on your homemade banner!
A 1D fan had made a sign saying: "Hi Harry, your so nice".
Harry noticed the grammar mistake and corrected it himself!
It happened at the band's gig in Philadelphia.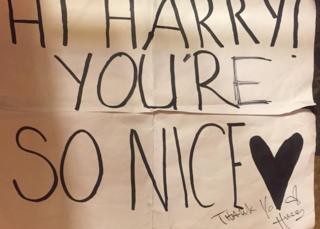 The poster with the words written in thick black pen, complete with Harry's autograph, is now hanging on the fan's bedroom wall.