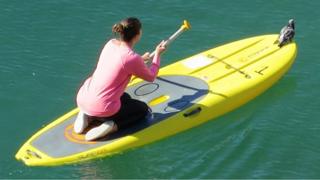 Ladram Bay Holiday Park
An unlucky racing pigeon twice attacked by hawks has been rescued at sea by a paddleboarder.
The paddleboarder was out with friends when she spotted the injured pigeon off Devon's south coast.
The bird had originally set off from Dorset a month before, but was found injured in Plymouth and nursed back to health and released again.
The pigeon's original owner in Hertfordshire was tracked down and sent a courier to collect the bird.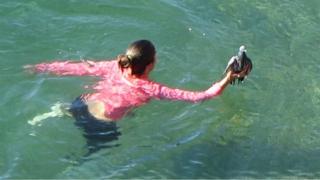 Ladram Bay Holiday Park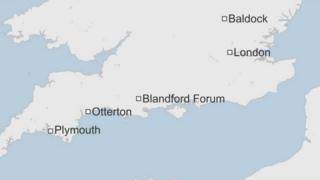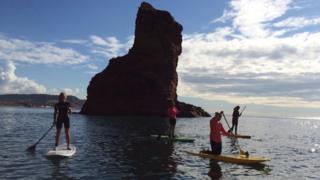 Tory Pigott