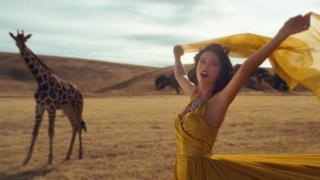 Universal/ Big Machine
The director of Taylor Swift's new video has been forced to defend it after criticism of the way it represents Africa.
Wildest Dreams was filmed on location in Botswana and South Africa but some fans have complained that the video hardly features any black Africans.
Director Joseph Kahn said the story line of the video is focused on a film crew visiting parts of the continent in the 1950s and that it would have been rewriting history to include more black people.
Some fans have accused the video of showing an image of Africa that is old fashioned and offensive.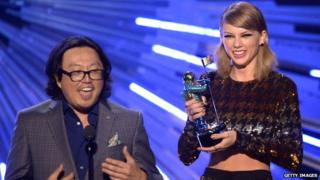 Getty Images
Taylor Swift has not commented on the controversy around the video but in a statement Kahn denied that the video only includes white people.
He said: "The reality is not only were there people of colour in the video, but the key creatives who worked on this video are people of colour."
He went on to say: "We collectively decided it would have been historically inaccurate to load the crew with more black actors as the video would have been accused of rewriting history.
"This video is set in the past by a crew set in the present and we are all proud of our work."
The video has been viewed more than 19 million times since it was released on Monday, but criticism was quick to come online.