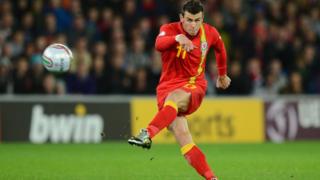 Getty Images
Wales have moved above England in the Fifa world football rankings for the first time ever.
Chris Coleman's team have enjoyed an amazing run of results and held on to ninth place on the list while England dropped two places to 10th.
Wales play Cyprus on Thursday knowing a win would leave them on the verge of qualifying for Euro 2016.
Argentina, Belgium and Germany make up the top three on the Fifa list.
The other home nations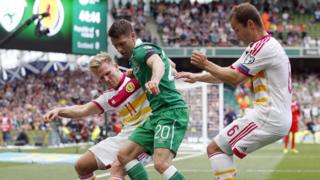 Reuters
Scotland have risen one place to 31st while Northern Ireland (41st) and Republic of Ireland (51st) have both fallen one position.
Wales' boss Chris Coleman said the rankings would be a "confidence boost" to his side but that success was reaching Euro 2016.
If his team beat Cyprus they would need just one more win in their qualifying group to guarantee a place at Euro 2016. That would be their first major tournament since they reached the World Cup in 1958.
Wales and England are both above European champions Spain (11th) and Netherlands (12th) in a list topped by Argentina.
How are the rankings worked out?
Where a team sits on the list is determined by their total number of ranking points.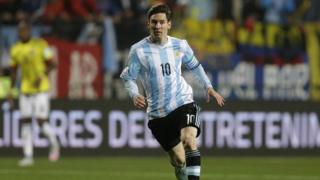 AP
This is worked out by adding the average number of points they've won during a four year period.
The amount of points they get for each game is based on things like the result of the match, how important it was and how good the opposition.
For example if a team beat a team ranked in the top five of the list in a World Cup semi-final that would be worth more points in the rankings that beating a team ranked lower in a qualifier.