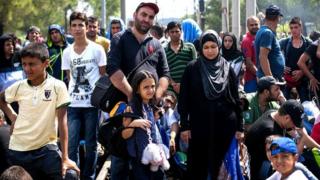 European migrant crisis deepens
Thousands of people are arriving in Europe every day in the hope of a better life for them and their families.
Many of them are escaping war and poverty at home, in countries like Syria, Iraq and parts of Africa.
But many European governments are struggling to cope with the huge numbers of new arrivals.
Watch Ricky's report to find out more about the crisis.