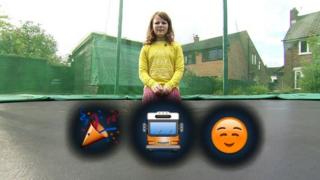 Starting secondary school in emojis
Kids across England and Wales have been going back to school this week with many making the nerve-wracking step from primary to secondary.
So to find out what it's like Newsround have been following 11-year-old Shonny, as she makes the big move.
Shonny's first day at her new school was on Wednesday - so how did it go? Newsround caught up with her to find out through the medium of emojis.