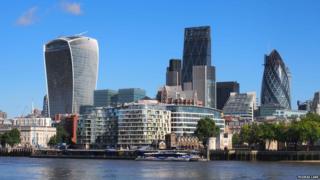 Thomas Lane
A skyscraper in London, nicknamed the Walkie Talkie, has won the Carbuncle Cup, awarded to a building judged to be the UK's worst.
In its short history, the 37-floor office tower has melted parked cars and critics have compared its roof garden to an airport terminal.
Thomas Lane, who runs the awards, said the building "crashes into London's skyline like an unwelcome party guest".
The Walkie Talkie tower was completed in April 2014.