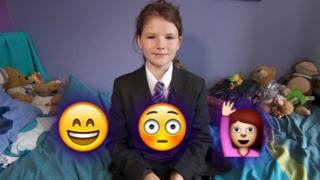 Making the jump to secondary school
The summer holidays are officially over, and lots of you will be heading back to school again.
For some of you, this will mean making the move from primary to secondary school.
But what kind of things do you need to know when you change schools, and what should you bring with you?
We caught up with Shonny who is starting secondary school for the first time, and she told us how she's been getting ready for her first day.