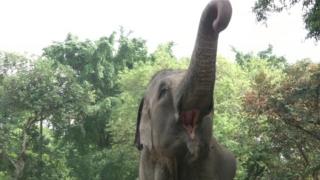 Indonesia zoo app to help visitors
When you go to the zoo you want to see as many animals as you can.
But for visitors to one of the largest zoos in the world, in south east Asia, it can be tough to spot them all.
The app, launched by Ragunan Zoo in Jakarta, Indonesia, features animal facts and photos, as well as a map to guide visitors through the massive park.
Watch Ricky's report.