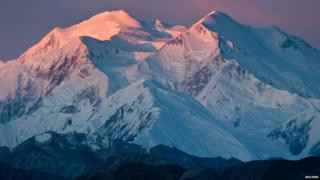 Reuters
After decades of controversy, the name of Mount McKinley, the tallest mountain in North America, has been changed back to its original native Alaskan name, Denali.
Denali translates as High One or Great One and is used widely by locals.
The 6,168m tall peak was named in 1896 in honour of William McKinley, who became the 25th president of the USA.
US President Barack Obama announced the change ahead of a three-day visit to Alaska to highlight climate change.
"We are officially renaming the mountain Denali in recognition of the traditions of Alaska Natives and the strong support of the people of Alaska," a government spokesman said in a statement announcing the change.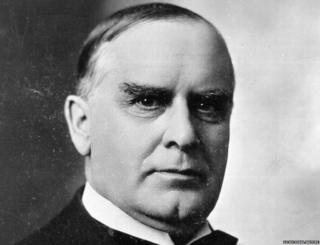 us national archive
Alaska has been attempting to change the name to Denali for decades. However, its attempts to change it at the highest level have been blocked by the US state of Ohio, William McKinley's home state.
It is unclear if Ohio lawmakers will try to stop this name change.