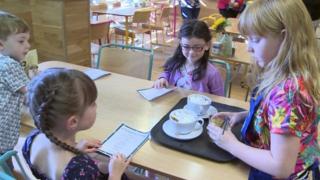 Kids only cafe ready for business
It's being called the world's first kids only cafe.
A place where kids can get their favourite snacks and drinks while being served by other children.
Ricky went to meet the team behind the one-off restaurant in Flintshire, north-east Wales, to find out if they're ready to open to the public.