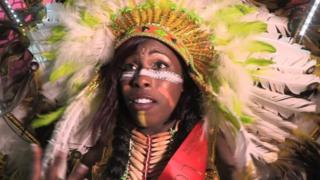 Leeds Carnival gets into full swing
One of Yorkshire's biggest, free, annual events is taking place this Bank Holiday.
The Leeds West Indian Carnival, which organisers say is the oldest event of its kind in Europe, is now in its 48th year.
It takes place over three days of the bank holiday weekend and ends with a big, colourful parade on the streets of Leeds.
More than 150,000 people from across the country are expected to turn up and enjoy the carnival.
Watch Ricky's report.