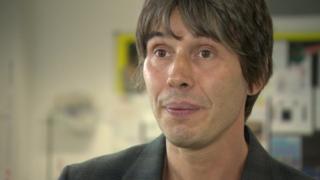 'More girls needed in science'
Britain's most famous particle physicist, Professor Brian Cox, says not enough girls are considering a career in science.
He wants that to change and went back to school this week to urge more girls to experiment with science.
Leah was there too and she spoke to Professor Cox about why he thinks girls are not sticking with the subject.