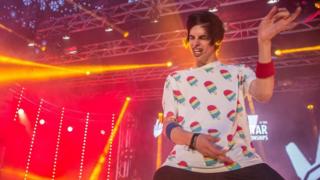 New Air Guitar World Champion crowned
The Air Guitar World Championships have taken place in Finland and this year, the judges were spoilt for choice after a record turnout.
30 air guitarists from countries including Australia, Germany, and the United Kingdom, rocked up for the contest, which has now been running for twenty years.
But it was Kareel "Your Daddy" Blumenkrants from Russia who was eventually crowned Air Guitar World Champion 2015.
"It's a little bit weird, I must admit, it's totally unexpected," he said.