A team of Nasa recruits has begun living in a dome near an old volcano in Hawaii to mimic what life would be like on Mars.
The isolation experiment, which will last a year starting on Friday, will be the longest of its type attempted.
The experiment is intended to help Nasa prepare for a possible human mission to the Red Planet.
The six-strong team will live in close quarters under the dome, without fresh air, fresh food or privacy.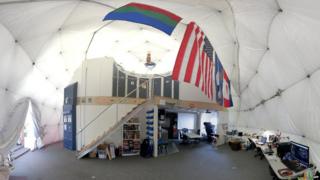 AFP
They closed themselves away at 1am (British time) on Saturday.
A journey outside the dome - which measures only 11 metres in diameter and is 6 metres tall - will require a spacesuit.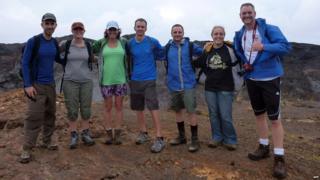 AFP
A French and a German scientist and four Americans - a pilot, an architect, a journalist and a soil scientist - make up the Nasa team.
The men and women will each have a small sleeping cot and a desk inside their rooms. They will also be given food packets that include powdered cheese and canned tuna.