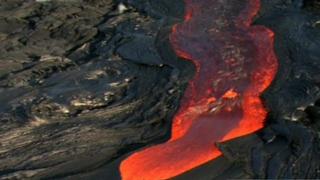 Lava flows from volcano in Hawaii
Lava from a volcano on Hawaii's Big Island has been spewing out of a newly formed opening.
But scientists said the flow was not expected to threaten populated areas.
"None of the lava flows currently pose a threat to communities but are being monitored closely," the United States Geological Survey said.
The Kilauea volcano is one of the most active in the world, and has been erupting non-stop for 32 years.