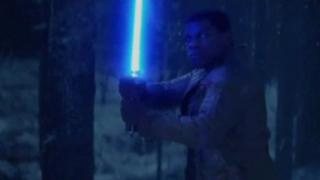 New Star Wars film sneak peek
The makers of the new Star Wars film, have released a new teaser.
The 15 second clip from the new film Star Wars Episode VII: The Force Awakens, does not give away any of the latest storyline.
It shows a huge army of Stormtroopers and the character Finn, played by John Boyega, holding a blue lightsaber and facing an enemy in a forest.
The film is due for release in the UK in December.