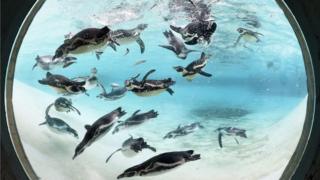 EPA
More than 17,000 animals have been weighed and measured as part of a yearly check-up at London Zoo.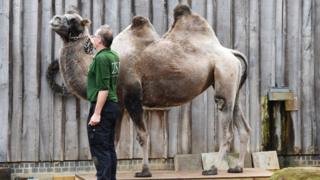 EPA
Animals ranging from a 112 stone camel to tiny snails and beetles are included so zookeepers have to find new ways of recording their details.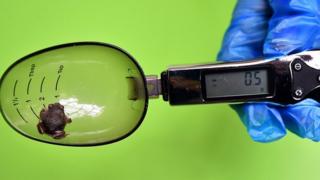 Getty Images
This year they've involved getting penguins to walk on the scales as they line up for their morning meal.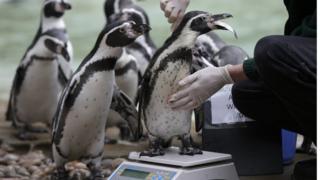 AP
Keepers also placed devices in grassy areas to help weigh giant tortoises.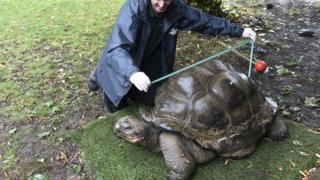 EPA
The information gathered is shared with zoos all over the world to help them keep an eye on endangered species.