The X Factor has been on our screens for twelve years now and is back this Saturday for a brand new series.
The new look judging panel will be hoping to discover the next chart sensation and will be taking inspiration from some of the major superstars the show has created in the past.
So, here at Newsround we've put together our top five X Factor success stories. See if you agree.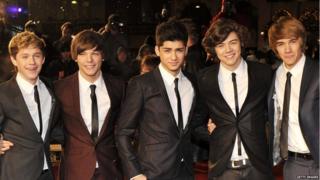 Getty Images
The world's biggest boyband all auditioned as solo artists way back in 2010.
After being told they could go home the judges then called them back and asked them to form a group. That was when 1D was born.
After coming third in the competition, the boys have gone on to sell more than 50 million records worldwide.
Zayn Malik devastated fans when he left the band in May and while the rest of the band say they are taking a break next March, they plan to get back together after a year.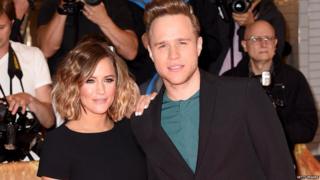 Getty Images
Olly is making his return to The X Factor on Saturday as a presenter.
He came second in 2009 behind Joe McElderry but since then he has enjoyed plenty of success including four number one singles.
Before Olly auditioned for the X Factor he was a contestant on Deal or No Deal. He won £10.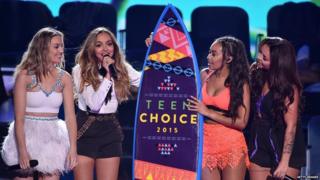 Getty Images
Little Mix won the eight series of X Factor but were another band that formed midway through the competition.
They are the only group to ever win the X Factor and are about to release their third album.
Did you know the band used to be called Rhythmix? They had to change their name midway through the competition because a charity had the same one. Yikes!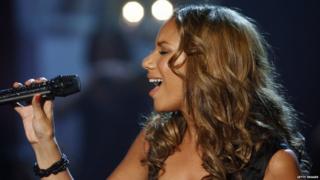 Getty Images
Leona became the first global superstar to come from the show after winning the third series in 2006.
Her winner's single broke records when it was downloaded fifty thousand times in thirty minutes and her first original single reached number one in a whopping thirty five countries.
Before going on the show, Leona would do odd jobs to pay for studio time, including working as a waitress.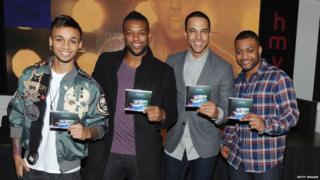 Getty Images
Aston, Ortise, Marvin and JB may have lost to Alexandra Burke in 2008 but the boys enjoyed five years of success before splitting in 2013.
They sold more than 10 million records and had five UK number one singles.
All the boys have been very busy since the split. Aston and Ortise are working on their solo careers, Marvin hosts The Voice and JB is going to be presenting a new show on CBeebies!