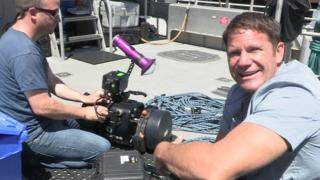 Backshall prepares for live dive
The second episode of Big Blue Live airs tonight, and CBBC's Steve Backshall will be diving underwater, hoping to see some spectacular sea life.
Steve is filming in Monterey Bay in California, where sea lions, sharks, whales and birds gather every summer.
He'll be diving in an underwater kelp forest, and spoke to Newsround about his preparations.