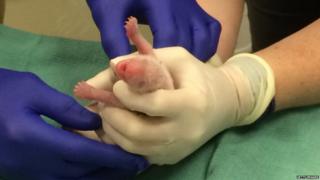 Getty Images
One of the panda cubs recently born at the Smithsonian National Zoo in the US capital Washington, DC has died, the zoo confirmed.
The smaller panda cub was being cared for by zookeepers because its mother Mei Xiang had trouble looking after both cubs.
"When we realised the cub wasn't going to make it, it was devastating," zoo staff said.
The zoo is running tests to figure it out what happened to the panda cub.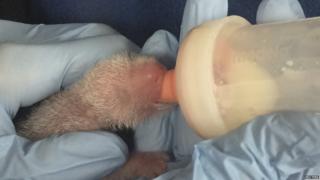 Reuters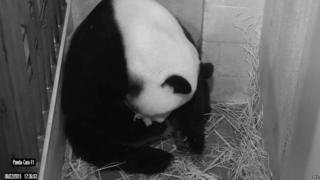 EPA
Mei Xiang's first cub, Tai Shan, was born in 2005 and returned to China in 2010. Her second cub, Bao Bao, just celebrated her second birthday.
Giant pandas are one of the most endangered species in the world and are very hard to breed in captivity.
The Smithsonian National Zoo is one of only four zoos in the US to have pandas, which are on loan from China.