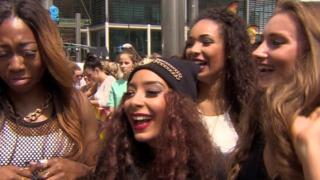 Meet some of 2015's X Factor hopefuls
The X Factor is returning to our screens this Saturday, and thousands of hopeful singers headed to auditions around the country for their chance to impress the judges.
Auditions began earlier than usual this year, and were held in Manchester and London.
Lots of people turned up for their moment in the limelight, and Leah chatted to a few about their hopes for the auditions.