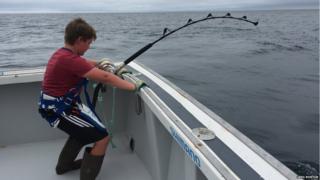 Greg Norton
A 10-year-old boy has caught a 220kg tuna off the coast of Prince Edward Island, Canada.
Canadian Koen Norton is hoping to secure the International Gamefish Association record for largest tuna caught by a child 10-years-old or younger.
He was on his family's boat when he caught the massive fish on Sunday.
Koen has been fishing since he was about five.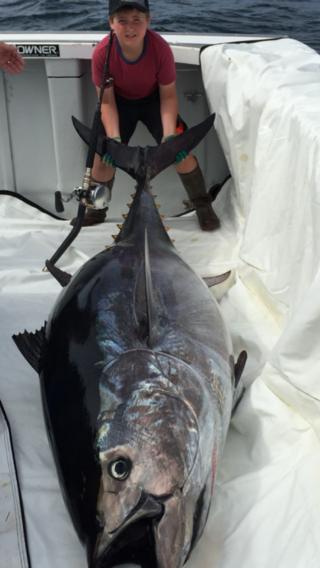 Koen Norton said it took him an hour to reel in the massive tuna.
"It was fun," Koen told the BBC. "It was just amazing how it felt when I was fighting it. When I hooked him, I could tell he was going to be a little bit of a fight."