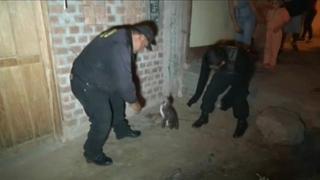 Peruvian police pick up a Penguin
A penguin has been picked up by police after being found wandering the streets of a town in Peru, South America.
The bird was found in Nuevo Chimbote walking in the road and residents of the area have no idea how he got there.
It has been named Pingui by police and was taken to the station and fed.