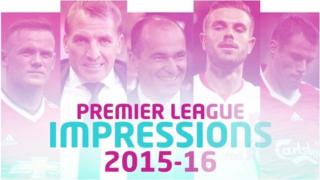 Amazing Premier League impressions
The 2015-2016 Premier League promises to be one of the tightest seasons ever at both ends of the table.
So, to help us understand the hopes and dreams of some of the key players, teams and managers Newsround enlisted the help of famous comedian Darren Farley.
The football impressionist tells us what Wayne Rooney thinks it will take to win, the one trophy Brendan Rodgers can't get his hands on and how much money Chelsea will need to pay to prise John Stones from Everton.
Check out what else he has to say here.