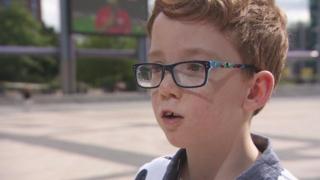 One Direction: fans reaction
Reports claim that One Direction will be taking a break in 2016, so that all of the boys can pursue solo projects.
The band have sold fifty million records, and had 91 number ones.
But Zayn left the group in March 2015, leading to some people questioning the band's future.
Now, The Sun newspaper has said that the Harry, Liam, Louis, and Niall will be going their separate ways after the release of their fifth studio album next March.
Martin's been getting fans' reactions to the news.