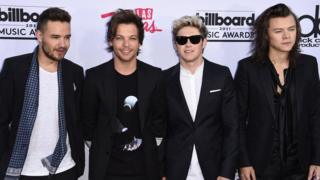 AFP
A national newspaper has reported that One Direction are to take a break, after five years together.
Harry Styles, Liam Payne, Louis Tomlinson, and Niall Horan met on The X Factor in 2010.
Despite finishing third on the talent show, they've gone on to become one of the most successful boy bands ever.
The boys denied rumours that they would be splitting up after Zayn Malik left the group in March, insisting that they would carry on as a four piece.
Some say that the split won't be permanent, but they are taking a break to focus on solo projects.
We've been taking a look at some of the biggest break ups in pop.
1. Stereo Kicks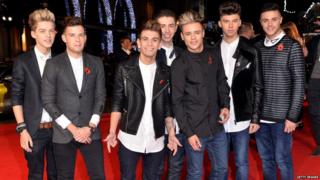 Getty Images
Stereo Kicks fans were left devastated in July this year, when the band announced that they would be splitting up.
The band's debut single, Love Me So, had reached number 30 in the Official Singles Chart just one month earlier, so fans were surprised to hear that they were calling it a day.
The eight-piece boy band were created on The X Factor in 2014. Despite the success, they said that it was 'tough' being an unsigned band, so they couldn't carry on any more.
2. JLS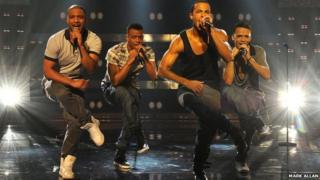 Other
After a successful five years together, JLS announced that they would be splitting up in April 2013.
The four-piece found fame on The X Factor in 2008, when they finished second to Alexandra Burke.
The band put together one final album, Goodbye; The Greatest Hits, and performed in a farewell tour before finally calling it a day.
3. Girls Aloud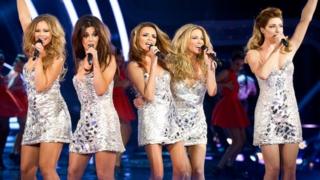 Girls Aloud shot to fame in 2002, when they won the talent contest, Pop Stars: The Rivals.
The group's first single, Sound of the Underground, was that year's Christmas number one.
The girls had seven successful years together, with twenty top 10 hits in a row, so fans were disappointed when they announced they were breaking up in 2013.
It was the start of something big for Cheryl though, whose solo career has been a huge success.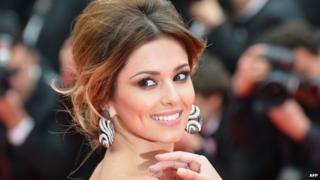 AFP
Cheryl broke records in 2014, by scoring the most UK number one singles for a British female.
4. Busted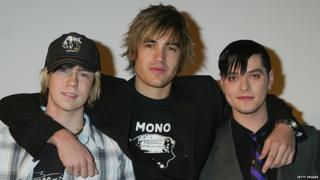 Getty Images
The Essex pop rock band broke hearts in 2005, when they announced they were breaking up.
The popular group had won two Brit Awards, and sold over 4 million albums.
They said that they couldn't go on, after front man Charlie Simpson quit the band to play with another group.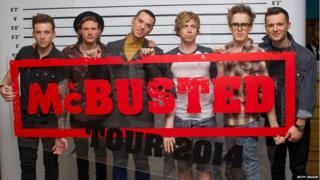 Getty Images
But it wasn't the end, as Busted joined forces with McFly in 2013 to make a supergroup - McBusted!
5. Take That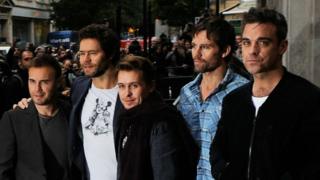 Take That formed way back in 1990, with Gary Barlow, Robbie Williams, Howard Donald, Mark Owen and Jason Orange.
They were the most popular band in Britain for nearly five years.
But fans were left heartbroken in 1995 when Robbie left the band, and the group split up in 1996.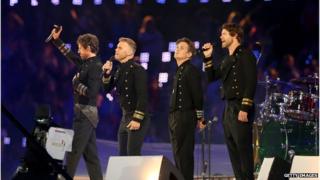 Getty Images
In 2005, Take That re-united, and their comeback album, Beautiful World, reached number one.
In 2010, Robbie Williams finally announced that he would be returning to Take That, to briefly complete the original line up.
Since then, both Robbie Williams and Jason Orange have left the band, but the remaining members are still going strong.