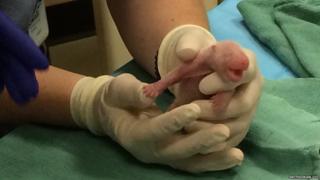 Smithsonian Zoo
A giant panda has given birth to pair of twin cubs at the Smithsonian National Zoo in Washington in America.
The baby cubs don't have a name yet.
The team at the zoo are letting mother Mei Xiang look after one of the cubs at a time.
The other one is then kept in an incubator and fed with a bottle.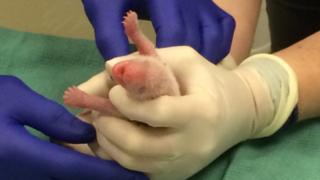 Smithsonian Zoo
It's to make things easier for Mei Xiang and to help both babies to survive.
The zoo's chief vet Don Nieffer said that both animals were "very, very active" which is a good sign.
Pandas are classed as an endangered species; there are about 1,800 of them living in the wild.