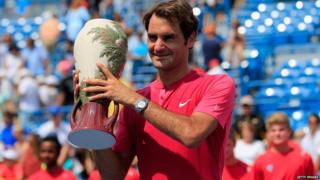 Getty Images
Roger Federer has moved back to the world number two slot after beating Novak Djokovic to win the Cincinnati Masters title in America.
Federer beat Djokovic 7-6, 6-3 with the first set going to a tie break.
The win for the Swiss international means that Andy Murray moves down to number three in the world rankings.
The match lasted 90 minutes.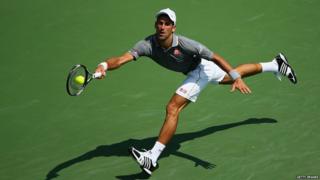 Getty Images
The match lasted 90 minutes.
"We really get the best out of each other," said Federer.
"We have improved a lot playing against each other over the years."
Now Federer will also be seeded at number two at the US Open tournament which starts on August 31.