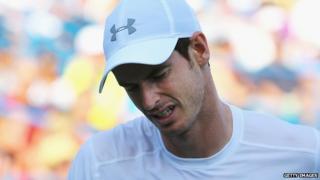 Getty Images
Andy Murray is out of the Cincinnati Masters tournament in America after being beaten by Roger Federer in the semi-final.
Roger beat Andy 6-4 7-6 in just one hour 37 minutes.
Next up Roger will face world number one Novak Djokovic in the finals later today.
If he beats Novak it will be the seventh time Roger's won the tournament.