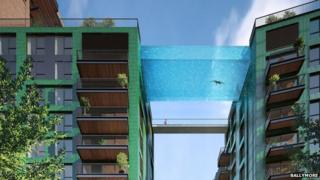 Ballymore
Plans to build a 25 metre swimming pool, that will join two 10 storey tower blocks, have been announced.
The pool will have a see-through bottom so that people using it can peer down to the ground as they swim.
It will be 35 metres up in the air and will link two blocks of flats near Battersea, in London.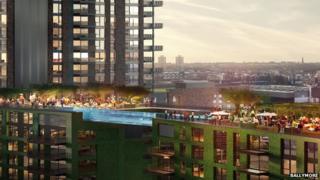 Ballymore
Nicknamed "Sky Pool", it has been described as a world first.
These pictures are artists impressions of what the pool bridge will look like when it's completed in the summer of 2019.