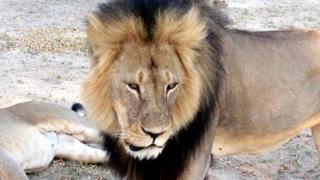 Cecil the Lion donations reach £500,000
Since the death of Cecil the Lion a team who helped track him say they have received more than £500,000 in donations.
Cecil was a well-known tourist attraction in Zimbabwe in Africa and his death, caused by an American called Walter Palmer, made headlines earlier this month.
It's hoped the donations will help the university group to do more to protect other lions in the wild.
Leah's been finding out how the team plan to spend the money.