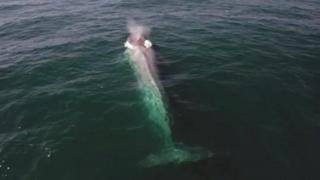 Blue whale perfectly photo bombs presenter
A blue whale came out of the ocean, just as a BBC presenter was explaining how hard they are to find.
Mark Carwardine was outlining the difficulties of whale-spotting and expressing frustration that he had been unable to spot one.
At that very moment the whale popped out of the ocean behind him!
Pictures from Big Blue Live