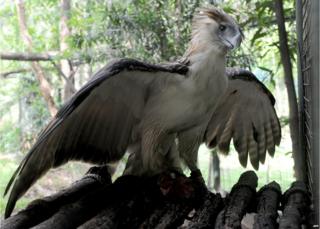 AFP
A rare Philippine eagle has been killed, just two months after it was released into the wild, Philippine conservationists say.
It's thought the bird, who was named Pamana, was shot in a forest in the south of the country.
Conservationists think there are only 400 pairs of Philippine eagles left in the wild.
Under Philippine law, killing an endangered species can lead to a jail sentence, a fine, or both.
Pamana, whose name means "heritage" in Tagalog, was first brought into the Philippine Eagle Center in 2012 with gunshot wounds, and spent the next three years being looked after.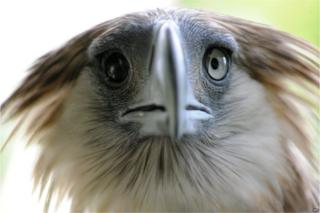 AFP
The Philippine eagle is considered critically endangered because its natural rainforest habitat is being destroyed and its being hunted for sport.
The eagle is considered to be the country's national bird.