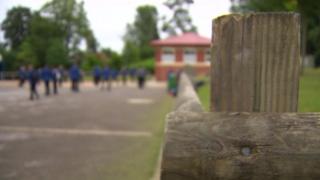 Pupils in England among world's most unhappy
Life for kids in England is tougher than in many other countries according to a survey of more than 50,000 from across the world.
The only children who are less happy at school than English kids are pupils from Germany, South Korea and Estonia.
The survey found that half of children say they have been made to feel left out by other kids.
A charity called the Children's Society asked kids from 15 countries around the world what they thought about their lives.