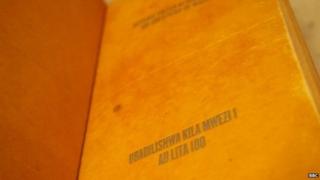 A book with special pages has been developed by scientists to help people in third world countries drink clean, safe water.
All people need to do is tear out a page from the book and pour unsafe water through the paper.
The paper contains small amounts of silver and copper which act as a filter to remove dirt and germs.
In some countries it can be really hard for people to find clean drinking water and the germs in dirty water can make people very ill.
Dr Teri Dankovich is a scientist who worked on the book for a number of years.
"All you need to do is tear out a paper, put it in a simple filter holder and pour water into it from rivers, streams and wells - out comes clean water - and dead bacteria as well," she said.
The book has been used successfully in parts of Africa and in Bangladesh for the past few weeks.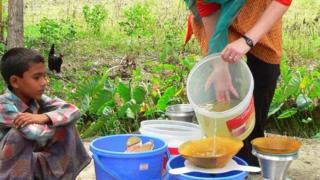 PA
The book's pages have detailed instructions printed in English and in native languages, telling people how to use the pages and why drinking clean water is really important for good health.
The pages were found to remove 99% of bacteria from dirty water.
Tests show the water is then as clean as American tap water.
Each sheet can be used up to 100 times.
One book could filter a person's water supply for up to four years.
Tests show the water is then as clean as American tap water.