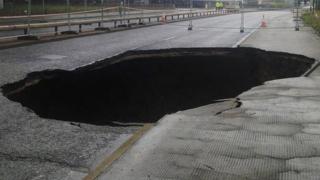 Repairs to Manchester sinkhole could take weeks
An investigations underway to find out what caused this sinkhole to open up on a busy city centre road in Manchester in the north of England.
Luckily nobody was injured when the 9 metre wide hole appeared.
Leah's been to look at it and find out how it might have happened.