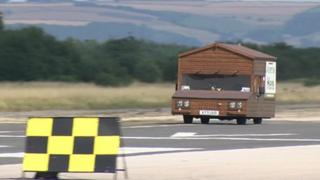 Fastest shed in world record attempt
Last week we told you about the gardener competing for the title of 'Fastest Garden Shed' and it looks like he might have done it.
Kevin clocked up an average of seventy miles per hour on Sunday during a day of world record attempts.
He will now submit his results to Guinness World Records, which will decide if he has officially broken the previous record which stands at 58.4 miles per hour.