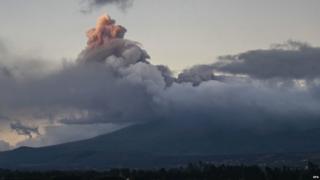 EPA
Eruptions at the Cotopaxi volcano in Ecuador have sent plumes of ash and smoke two miles into the sky.
The eruptions have spread fine grey powder as far as the capital city 30 miles to the north of the volcano.
Ecuador's President, Rafael Correa, has now declared a state of emergency.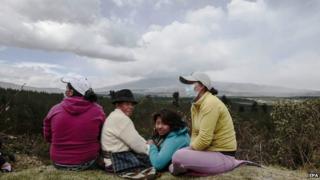 EPA
It's one of the world's most dangerous volcanoes and can cause fast-moving rock and mud flows.
Hundreds of people from villages near to Cotopaxi have been forced to leave their homes.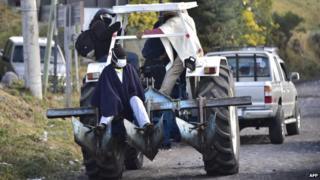 AFP
Officials have restricted access to the park that surrounds the volcano and stopped mountaineers from climbing the snow-capped peak.
Cotopaxi last had a major eruption in 1877.