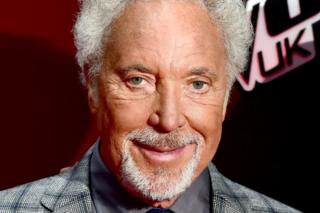 PA
Sir Tom Jones has said he had "no idea" and "no warning" that he would be leaving The Voice.
In a post on social media, he wrote that he was only told that he wouldn't be returning to the coaching panel the day before the new line-up was announced.
He said: "I was told yesterday, with no consultation or conversation of any kind, that I would not be returning."
Paloma Faith and Boy George will join Ricky Wilson and will.i.am on the show.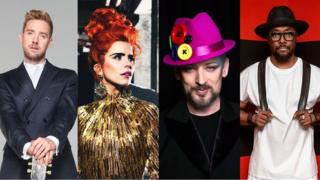 Other
Sir Tom, who has been on all four series of the BBC talent show, added: "In good faith, as part of the team, I'd put the time in my schedule to be involved in Series 5, as I've done for the last 4 years.
"I've supported the show and the BBC since the beginning."
His departure from the show means that Will.i.am is the only coach to have been on the panel since the first series in 2012.
"Being informed, as a matter of duty and respect, is an important part of creative relationships," said Sir Tom Jones in his post.
"This sub-standard behaviour from the executives is very disappointing.
"I will always admire the courage of the performers who participate in the show, as well as all the production staff who worked tirelessly to make a great family viewing experience for the audience at home. I wish the show well."
In response to Tom's comments, the BBC said: "The final decision on the coaches line up for series five of The Voice was only taken on Wednesday and Tom's team was informed early yesterday morning.
"We then announced it to the press so that it didn't leak. This has been the same every year and no role was ever promised.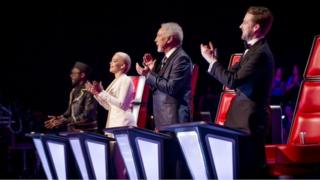 "The chemistry between the coaches is extremely important and that they all represent different musical genres and we feel the new line up is exactly what the show needs. We look forward to seeing Tom on BBC One in October with his Children in Need concert.
"Tom hasn't been axed or fired from The Voice. He was out of contract once series four ended in April and that contract has not been renewed."