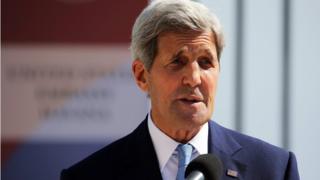 EPA
In an historic visit, John Kerry, the U.S. Secretary of State, has arrived in Havana in Cuba.
It's the first time someone in his position has been to the island off the coast of Florida, since 1945.
He is formally re-opening the American embassy there more than half a century after it was closed.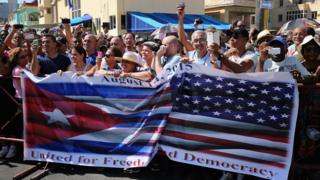 Getty Images
The three former marines who were the last ones to lower the US flag over the embassy in 1961 raised it once again.
US President Barack Obama and Cuban Leader Raul Castro, agreed last December to start talking again about the relationship between the two countries.
John Kerry will not be meeting with either Raul Castro or his big brother Fidel, who led Cuba from its 1959 revolution until his retirement in 2006.
During today's visit he said, ''There will be hiccups along the way but it's a start."
You can find out more about the history between the two countries by watching this report from April this year.