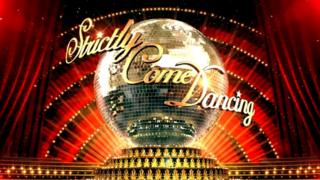 Newsround has all you need to know about the celebrities who'll be dancing it out with only one aim - to become winner of Strictly Come Dancing 2015.
The brand new series returns to BBC One for its 13th series in September. Here's the full line-up:
Kirsty Gallacher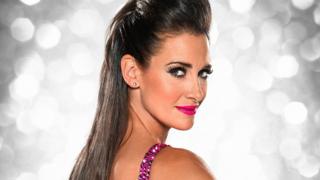 TV presenter Kirsty Gallacher has already been made one of the favourites to win the glitterball trophy in 2015.
Kirsty is a regular face on Sky Sports News keeping viewers up to date on what's happening in the world of sport.
She admitted she's always been a big fan of the show.
"Sport and fitness have always been a big part of my life but dancing is an entirely new challenge for me. I can't wait to get started," she said.
Iwan Thomas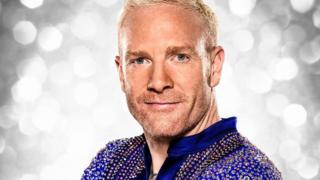 Former 400 metre runner Iwan Thomas was pretty speedy round the track winning gold medals at the European and World Championships as well as the Commonwealth Games.
He says that he's "extremely excited and scared" about joining this year's Strictly.
"I love watching the show and I can't believe I'm swapping my running spikes for dancing shoes," he said.
"I used to be quick at running around the track and I'm just hoping my dance partner doesn't leave me behind."
Helen George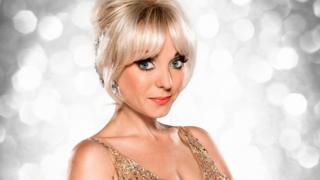 Call The Midwife star Helen George is swapping babies for ballroom as she joins the Strictly Come Dancing line-up.
Viewers will have seen her recently on screen playing Nurse Trixie Franklin in the popular BBC One drama.
Helen said she's "really excited" about joining the show.
"I know it's going to be a challenge and if I'm honest I'm slightly terrified, but I can't wait to get my tan and sequins on," she said.
Jamelia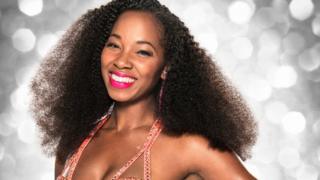 Currently known for appearing on ITV's Loose Women, Jamelia is also a singer and model.
During her 15-year-long career, she has notched up seven UK top ten singles.
Jamelia says she is competitive and would "like to go all the way" by winning.
However, her biggest competitors could be her two daughters: "My girls are amazing dancers. Maybe I'll be able to give them a run for their money, and end their mickey taking of me once and for all!"
Anita Rani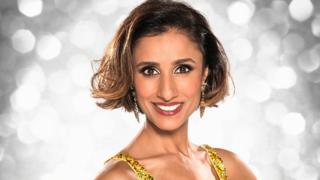 Television and radio presenter Anita Rani has become the eleventh contestant to join Strictly Come Dancing.
Anita has presented a host of shows for broadcasters including BBC, Sky, Channel 4 and Channel 5.
"So many elements of Strictly terrify me but I shall try and think #BeyonceAlwaysOnBeat as I hit the dance floor," she said.
Jay McGuiness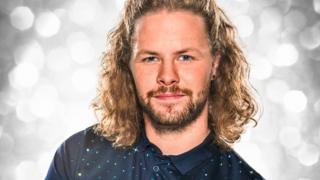 Jay McGuiness from The Wanted is the 10th celebrity to join this year's Strictly Coming Dancing.
"Before I was in the band I used to dance. I was basically like a contemporary boy.
"I did delve into the world of hip hop and that was a terrible mistake." He said.
Of all the judges it's Len Goodman he fears the most: "If he critiques your technique then that's scary - because he's like a pro."
Anthony Ogogo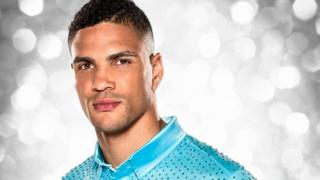 Professional boxer Anthony Ogogo will be taking part in this year's Strictly.
He won a bronze medal at the London 2012 Olympic Games and has been boxing since he was 12 years old.
"My Mum is a massive fan of the show so I will be trying my hardest to make her proud", he said.
Katie Derham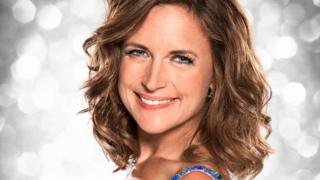 BBC Proms presenter Katie Derham has waltzed into the Strictly line-up.
Known for being the face of the BBC Proms and also presenter on Radio 3 programme Afternoon On 3.
Katie Said: "Strictly Come Dancing is a national treasure, and I'm extremely excited to be part of such a wonderful show."
Georgia May Foote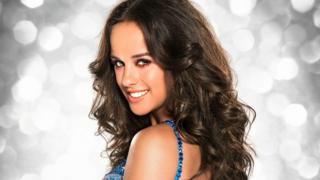 Georgia May Foote, who plays Katy Armstrong in Coronation Street, is taking part this year.
The 24-year-old started her TV career on Channel 4's Brookside when she was just five years old.
She's also been in Grange Hill, Doctors, Casualty, Heartbeat and Emmerdale.
Georgia said: "I'm scared of getting brain freeze and messing up the dances.''
''But I'm determined not to let that happen because I hope to practise enough and be solid."
She has done a bit of dancing when she was a child ''but it was mostly hip hop. I wasn't allowed to go back to ballet because I had 'naughty toes', so I went to karate instead."
Jeremy Vine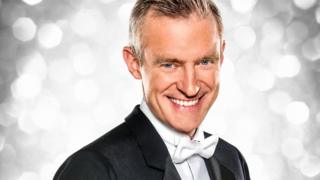 The BBC's Jeremy Vine who presents his own show on Radio 2 was one of the first contestants to be announced.
Ainsley Harriott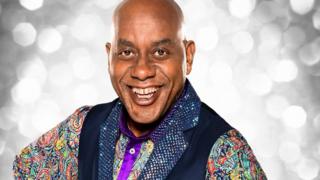 TV chef Ainsley Harriott is also excited about appearing on the show. He's best known for the series Ready Steady Cook.
He says his dancing experience is limited to "dancing around the kitchen," he says he can't wait to swap the oven gloves for a pair of dancing shoes.
"I'm most looking forward to the discipline and I admire the dedication it takes to be a good dancer."
Kellie Bright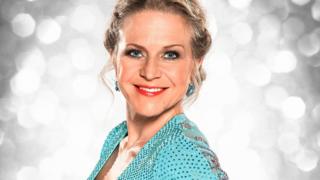 Actress Kellie Bright is part of the new line-up.
Her performances on the BBC's EastEnders won her 'Best Actress' and 'Best Dramatic Performance' at The British Soap Awards 2015.
She said "It is a fantastic show and one that I've always had a desire to do."
The 13th season of BBC One's Strictly starts in September.
Carol Kirkwood
The announcement that BBC weather presenter Carol Kirkwood will be a contestant on Strictly Come Dancing 2015 was made live on BBC Breakfast.
Carol said: "I can't wait to learn to dance and hope my experience on Strictly will be a breeze. Whether it will be or not is one forecast I cannot predict!"
Peter Andre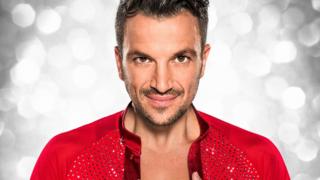 Nineties pop star Peter became the sixth highest selling artist in the world back then with his hit singles 'Mysterious Girl' and 'Flava'.
Peter says he is most looking forward to "learning new styles of dancing, being part of a big show and getting to dance to live music."
Daniel O'Donnell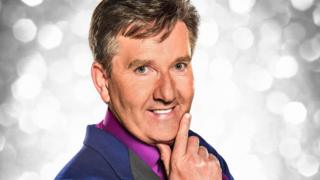 Irish singer Daniel O'Donnell, has been confirmed for this year's Strictly Come Dancing.
Daniel said that he is nervous, despite his many years in show-business.
He said: "I can put a few steps together, but can I dance to the level I need to dance? Well, that's a whole other ball game."