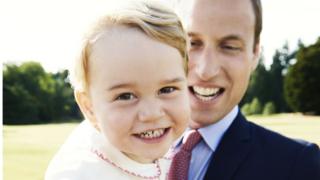 Mario Testino/PA
Everyone loves to see pictures of Prince George.
This is the official photo released on his second birthday.
But Kensington Palace has now appealed to the world's media not to publish any unofficial paparazzi pictures of the prince.
They say harassment by paparazzi photographers has increased in recent months and there are fears that the methods they use to take the pictures are becoming ''dangerous''.
Kensington Palace said some organisations, mostly in Germany, France, Australia, New Zealand and the US, had gone to "extreme lengths" to photograph the two-year-old and "a line has been crossed".
They said the photos were taken in "unacceptable circumstances".
But Kensington Palace says the "vast majority", and all UK publications, had refused to use the photos.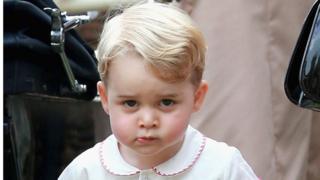 PA
The palace says photographers have used long range lenses in private parks, monitored the movements of Prince George and his nanny, chased cars leaving family homes and have hidden in private fields and woodlands around the Duke and Duchess's home in Norfolk.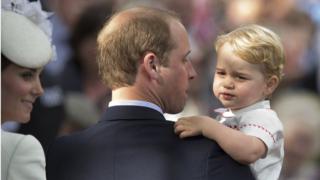 PA
Kensington Palace say "The Duke and Duchess want to extend their thanks for the kind and supportive messages they have received in recent months.''