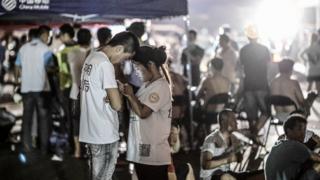 Rescue effort continues in China
A team of experts are looking into what caused two massive explosions in Tianjin, northern China.
Rescue workers have arrived and are continuing to try to make the area safe.
Fires are still burning where two blasts happened at a warehouse, used to store dangerous goods, including chemicals.
Investigators are still working out exactly what happened, but it's thought the explosions were not caused by terrorists.